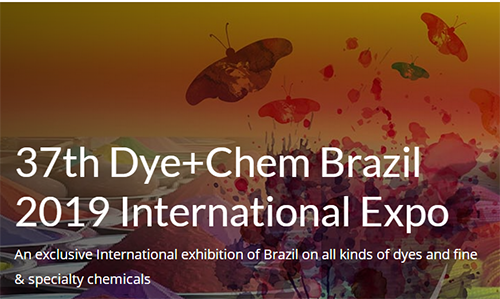 The Dye+Chem Exhibition has reached its 37 th session. This year, it takes place in San Paulo, Brazil, from 27 to 29, August. Being organized for the last 10 years in South & South-East Asia, the International Dye+Chem series of Exhibitions has gained extensive popularity as the only kind of series held in the sub-continent.
As one of the BRICS economies,  Brazil has been chosen by the organizer CEMS-GLOBAL USA for its rapid economic development in recent years,  its enormous market potential, as well as its colossal manufacturing industry.

"Brazil – one of the `BRICS' economies and recently overtook the UK as the world's sixth-largest economy. Its economy is the largest of the Latin American nations and the second largest in the western hemisphere.
Brazil is one of the fastest-growing major economies in the world. In future decades, Brazil is expected to become one of the five largest economies in the world.  Brazil's place as a leader among the world's emerging economies was first brought to widespread prominence with its inclusion as one of the BRIC countries – the tag is given a decade ago to Brazil, Russia, India, and China because of their robust economic growth and tremendous market opportunity.
Today, Brazil has fulfilled its promise and remains one of the world's top prospects for business development and investment.  Brazil continues to enjoy steady economic growth and has the second biggest industrial sector in the Americas. The country's annual per capita GDP is US$ 12,000, up 60% since 2000. Manufacturing sector dominates the Brazilian economy, contributing 67% and 30% of GDP, respectively. Brazil has steered a careful path to reach a position of global economic and industrial power." Says CEMS-GLOBAL USA.
The Dye+Chem Exhibition is focused on all kinds of Dyes and Fine & Specialty Chemicals for the manufacturing Industry. It is devoted to providing the biggest platform where the Buyers and Suppliers of Dyestuffs and Fine & Specialty Chemicals could interact on site, share ideas, develop business connections.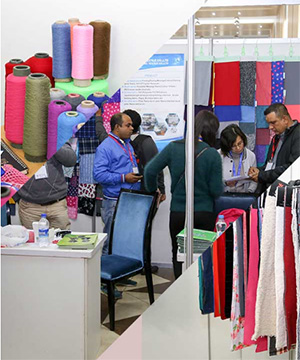 Throughout the year, Guangdi Chemical we have been in Vietnam, Thailand, Shanghai, and Mexico. This time, we will bring our newest products and ideas to Brazil. The country is not just attractive for its economic growth. The exotic culture, the virtue and the kindness of their people, and the beauty of the continent are the very things that we are hoping to know.  We are so excited to make presence at the Expo in Brazil.
Buyers, technicians, manufacturers and whoever has interested in us Guangdi Chemical, come to visit us!! We are looking forward to knowing more friends and partners there.
Click to know more about it.  https://br.cems-dyechem.com/

By Sira Shi, 4/07/2019.